Terona Redhi
Founder
Terona Redhi, Founder of Golden Heart Senior Care – Hudson New Jersey, is hands on with every detail of Golden Heart's business. Early in her career, Terona worked in health care and hospital administration for 8 years. It was during this time that she knew she wanted to open her own business that would enable her to provide one-on-one, quality care to seniors.
Terona is a dedicated, hard-working individual, determined to achieve her goals professionally as she serves the frail aged. This determination has helped her educate herself and become a successful business owner.
It was while being a child taking care of her great grandmother, that Terona grew to love working for, and with, seniors. It was this passion that led Terona to open her own Home Care Agency. She takes a tremendous amount of pride in providing quality care to the clients of Golden Heart Senior Care of Hudson, New Jersey. She uses her corporate experience in management to oversee the selection, hiring, supervision and development of caregivers for Golden Heart.
Terona continuously engages with clients to ensure they are more than satisfied with the care they receive, and constantly looks for ways to improve herself, her care team, and her company.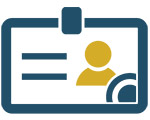 Work at Golden Heart
Contact us if you have a passion for caring for others!