Frequently Asked Questions about Golden Heart Senior Care
What services can Golden Heart Senior Care provide to me?
Golden Heart Senior Care provides comprehensive services to allow you to thrive independently and safely in your home or the setting of your choice. We offer home care services such as meal preparation, transportation, medication reminders, laundry, deep housekeeping, grocery shopping/errands.
We also provide personal care services such as bathing, grooming assistance, transferring and positioning, toileting and continence support, mobility assistance, and nutritional/diet assistance.
We specialize in supporting those with memory care needs due to Dementia or Alzheimer's.
Contact us for a free assessment to learn how Golden Heart Senior Care can help you.
How does Golden Heart Senior Care select your caregivers?
We seek out caring people who have a passion to help seniors live an empowered, independent life.
We interview caregivers who are trained professionals, e.g. Certified Nursing Assistants, Directed Care Specialists, Certified Caregivers, Medical Assistants, Dietitians, Physical Therapy Technicians, etc. The interviews are intensive and designed to determine the caregivers' areas of expertise, work ethic, character, and flexibility. We look for team players with strong ethics, and a high level of commitment to the frail aged.
We conduct a no-notice drug screening test and a national driving and criminal record background check. These checks continue to be done periodically throughout each Caregiver's tenure, in order to remain bonded and insured.
We conduct personal and professional reference and background checks on every employee.
How does Golden Heart Senior Care train caregivers?
All of our caregivers are professionally certified and/or licensed. Upon employment, they undergo our Golden Heart onboarding and training program before they are permitted to care for anyone. Each caregiver also must take continuing education training to ensure the highest quality of care possible. These courses are sourced through our on-line training partner Institute for Professional Care Education (IPCed), and other recognized industry educators.
Who pays the caregiver?
Your caregiver is employed by your local Golden Heart Senior Care as a W-2 employee. We take care of all the billing, payroll, taxes, worker's comp, insurance bond, and other benefits for your caregiver.
How much does in-home care cost?
Each Golden Heart Senior Care agency is independently owned and operated. Each Golden Heart Senior Care agency offers services at market competitive pricing based on your needs.
Contact your local Golden Heart Senior Care agency to discuss your needs and the rates for our services.
Are Golden Heart services available 24 hours, 7 days a week?
Yes. Services are available for as little as a few hours a visit up to 24 hours, 7 days a week, 365 days a year.
Do you provide services to those in nursing homes or assisted living communities?
Yes we do! We provide companion care and personal care (along with lots of TLC) to residents of assisted living facilities or nursing homes to assist with personalized needs and additional attention.
Is there a written personal care plan for me?
Every Golden Heart Senior Care client has unique needs. We conduct free assessments to determine which Golden Heart services would help you live an independent and self-determined life in your home of the setting your choice. Based on your needs, we create a personal care plan for you or your loved one. This personal care plan will list the services you need with a schedule for those services. You or your loved one ultimately determine the services you receive.
As your needs change, your personal care plan will also change. You, your loved ones, you Golden Heart Caregiver and other Golden Heart staff will periodically review your personal care needs and will adjust your personal care plan to fulfill those needs. It is important to us that you or your loved one receive the appropriate level of care and services by a Golden Heart Caregiver.
Will I have the same Golden Heart Caregiver all the time?
We always seek to provide the care you need with a Golden Heart Caregiver that meets your expectations. Part of our role is to find and match you with our Golden Heart Caregivers. We will select the best fit with you and our available Caregivers. Based on your needs, you may be cared for by a team of Golden Heart Caregivers.
We will also arrange an introduction with your Golden Heart Caregivers to review your needs and desires. This includes reviewing the personal care plan and discussing any other concerns you may have.
To ensure we can provide you with services when you need them, we employ a team of Golden Heart Caregivers so that your care service will not be interrupted if someone has a day off, goes on a vacation, or gets sick. If one of your Golden Heart Caregivers is not available, we will make arrangements for another qualified Golden Heart Caregiver to care for you. It is our goal to ensure you are safe and your needs are met – ALWAYS.
What is the difference between "Home Health" and "Home Care"?
"Home Health" typically refers to medical services, nursing care or therapy services provided in one's home.
"Home Care" describes non-medical care such as companionship, housekeeping and other personal care services to enable people to live safely and independently in their home.
Golden Heart Senior Care provides Home Care services to our clients. However, we coordinate with other providers of care, like Home Health agencies, to help you get the medical and non-medical care you need.
What are ADLs and IADLs?
Sometimes, people need help with basic activities to live safely and independently in their homes. These basic activities are called Activities of Daily Living (ADLs). ALDs include the activities such as grooming, eating, bathing, dressing, mobility and toileting.
Instrumental Activities of Daily Living (IADLs) are considered those activities which are more complex than the basic ADLs. IADLs include activities such as paying bills, housekeeping, shopping, laundry and meal preparation.
At Golden Heart Senior Care, we provide a comprehensive set of ADL and IADL services designed around your needs. Our sole focus is to help you live comfortably, safely and independently in your home or setting of your choice.
What makes Golden Heart Senior Care different from other independent or franchised companies?
We provide the highest quality senior care available! Our first priority is YOU. All of our services are managed by highly trained professionals so we can guarantee excellence.
Our name, "Golden Heart" was not selected lightly. We are a team of "Golden Hearts" who value our clients and are totally committed to meeting their care needs while ensuring their rights and dignity.
While we are a "non-medical' company we understand that our clients often have complex medical conditions. We specialize in providing state-of-the-art non-medical services to these people. We partner with our clients, their families, RN's and other medical professionals to ensure that we have a proactive, personalized Care Plan that will optimize their independence, health, and well-being.
Golden Heart Caregivers are trained to proactively advocate for our Clients in any area of their life.
In addition to managing complex care needs, we understand that offering "light housekeeping" services to the frail aged is a misnomer. Therefore, our services include everything from deep cleaning to household management.
No minimum hours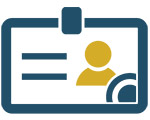 Work at Golden Heart
Contact us if you have a passion for caring for others!